the GLOBE SUPPLY company
New Zealand importers and distributers of Replogle and National Geographic Globes


The Globe Supply company supplies retailers around New Zealand. If you would like to sell these globes in your store, please contact us for the wholesale price-list.

If you would like to purchase one of these globes, please check our where to buy page.

These fabulous globes are imported from the manufacturers in the USA and available for sale in New Zealand.





"Replogle Globes have Gravity"

Since its beginnings in 1930, Replogle has become one of the world's largest manufacturers of globes.

While Replogle is proud that their handcrafted masterpieces are located in offices of presidents and dignitaries, Replogle's broader mission of "a globe in every home" is founded on globes being both a source of wonder and a way to help people make sense of their world.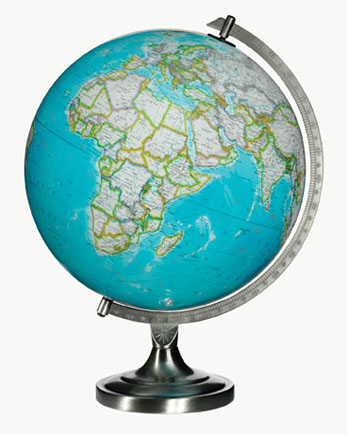 National Geographic Society presents the world's finest globes. These time honoured globes showcase National Geographic's renowned accuracy and distinctive taste. These classic desk and floor models add a touch of elegance to any room in your home.






---
Home · Contact us · Where to Buy
---
© the globe supply company, May, 2022